Mise a jour Mardi 1 Janvier 2013 11H13 GMT: Le plan du CRIF et des caricatures du torchon israelien semble avoir pris l'eau. Valls a encore menti a l'insu de son plein gre, il a reporte l'annonce du nombre des voitures brulees, car tout le monde a fait le lien entre les provocations du CRIF et son torchon sioniste et la saint sylvestre, ou le sport national consiste a bruler des voitures et a vomir sur les jeunes des banlieues et les Musulmans, en evitant de parler des arnaques a l'assurance dont les juifs sionistes sont des specialistes mondiaux reconnus! 2013, l'annee de l'explosion sociale en Europe, la coupure 'des fonds africains' aux elites nazies francaises et les services franco-israeliens provoquent un effondrement de l'etat francais, qui doit deboucher sur la regionalisation de la France, et sa division en plusieurs sous-regions, a la solde de differentes mafias, la mafia juive sioniste se concentrant en Corse et dans tout le sud de la France, d'une ligne allant de Bordeaux, Lyon, a Mulhouse. N'oubliez jamais cette carte, car elle est exactement la meme que celle que les identitaires de la DCRI utilisent pour parler de la fausse 'islamisation'. Si les goy souchiens de type Soral veulent maintenir leur 'etat-nation' en place, alors les identitaires et la DCRI sont les elements a abattre en 2013 car ce sont eux qui travaillent a la regionalisation et au demantelement de la France, en se servant de l'Islaam comme outil de diversion!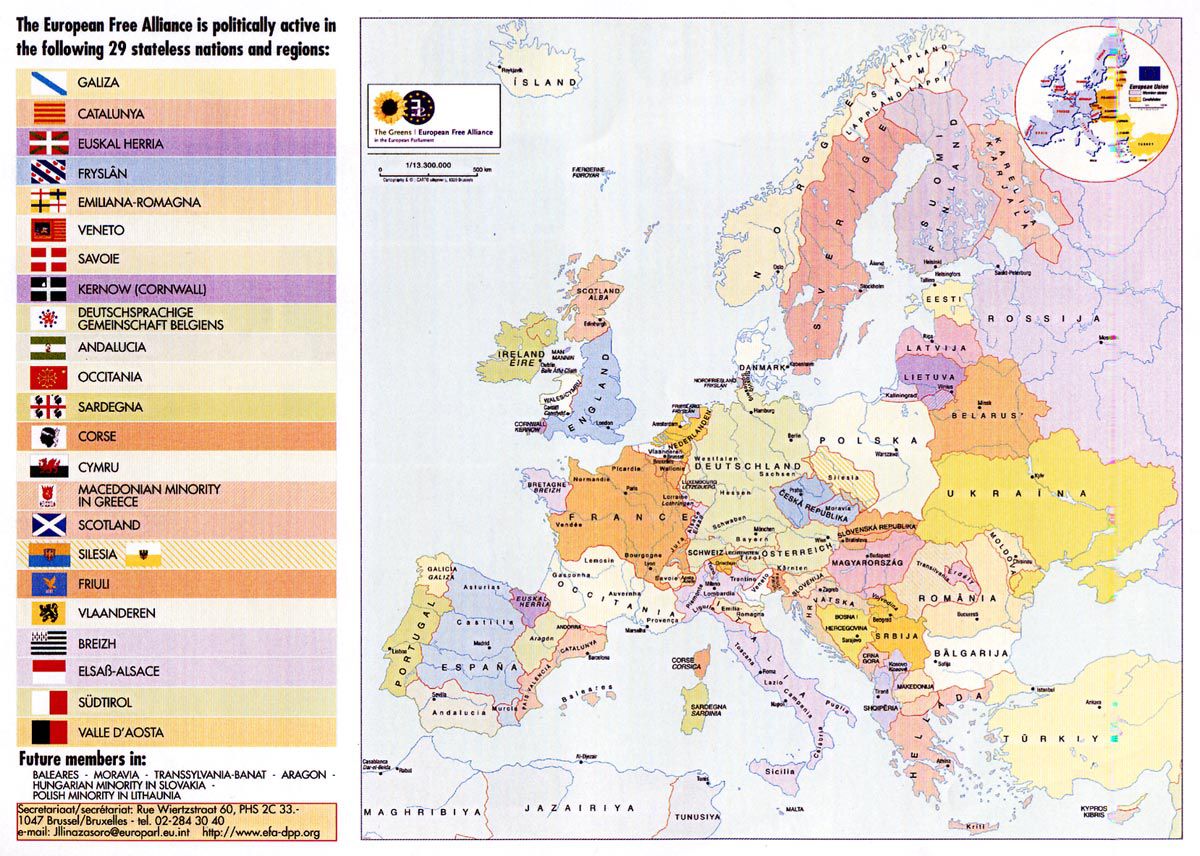 Mise a jour Dimanche 30 Decembre 2012, 15H27 GMT: Les services franco-israeliens pris la main dans le sac au Venezuela. Un franco-israelien du nom
Frédéric Laurent Bouquet, travaillant pour la DGSE, a tente d'assassiner Hugo Chavez, lire ici
Valls, Clavar, Prasquier sont les seuls responsables!!!
-Le second point est que le CRIF, Valls et Clavar de la DCRI organisent des emeutes en banlieues pour imposer un couvre feu et l'etat d'urgence durant le premier trimestre 2013 a cause de la crise economique qui touche la France violement. L'economie francaise est a l'arret maintenant. Les caricatures du torchon israelien ne sont qu'une couverture, les equipes juives sionistes de la DCRI, les memes qu'en 2005, LDJ, batards, et autres israeliens, sont en place dans presque tous les quartiers des grandes agglomerations et celles du sud notamment. Ils vont multiplier le nombre de vehicules, commerces brules par 10 000 en provoquant les jeunes Musulmans. Ne tombez pas dans cette embuscade ridicule, mais sachez que c'est le ministere de l'interieur qui a monte l'operation du torchon sioniste. Si votre voiture, votre commerce, votre maison, vos biens brulent, deposez immediatement plainte contre Patrick Clavar de la DCRI, Manual Valls de l'interieur, Richard Prasquier du CRIF, ce sont eux les pyromanes!
Mise a jour Jeudi 27 Decembre 2012, 17H34 GMT:
Petit message perso en cette fin d'annee 2012 a certains larbins des services qui ont la rage, ils se reconnaitront. Demande une traduction l'israelien... ca vient direct de Sirius, fais attention!
URGENT : Les staff des ambassades americaines quittent discretement le Liban, Gaza, l'Egypte, la Jordanie, meme chose pour les allemands, anglais et francais. Les russes et iraniens menent des exercices dans le detroit d'Hormuz et pres des cotes syriennes. Nos sources nous avaient prevenus d'une possible operation israelienne en Syrie-Liban cette semaine.
La DGSE et son larbin Bozize en Centrafrique se font taper par l'Africom qui finance les rebelles ouvertement, c'est quand meme bizarre que la grande gueule de sioniste du CRIF Le Drian est aux abonnes absents. Les reseaux neo-coloniaux francais sont litteralement exploses par l'Africom, sur ordre de Brzezinsky, qui en a pris le controle, apres avoir ejecte tous les pro-likud suite a l'operation franco-israelienne de Benghazi en septembre dernier. En Centre-Afrique, un des sieges-fiefs de la DGSE en Afrique, il n'y a ni 'Al qaeda', ni 'AQMI', ni 'MUJAO'. Resultat des courses, l'etat profond francais du likud-Netanyahu-CRIF ne peut plus mentir et cacher la realite 'a la France d'en bas', et ils ne peuvent plus masquer leurs evictions sur le terrain avec une fausse guerre contre le terrorisme. Hollande le fils de colon israelien ferme donc sa grande gueule de juifiste. N'est ce pas Le Drian, et Mangoux le recherche par les services US. Mangoux est sur le depart, l'annonce de son remplacerment se fera en Janvier 2013, son remplacement ne serait pas assure, le numero 2 prendrait la tete de la DGSE, selon des sources embarassees du cabinet Ayrault qui a pris la decision. Si Mangoux reste l'Africom tapera encore plus fort et visiblement sur la DGSE, en Afrique jusqu'a ce qu'il parte de lui-meme, lui le descendant de croises talmudistes sionistes, afin que les gens comprennent les pourquois des comments des operations US dans l'ancien pre-carre colonial francais, comme l'operation anti-francaise de Centre-Afrique, alors que Hollande pretend etre un allie de Washington? Expliques nous l'israelien ici, pourquoi ils te tapent aussi ouvertement dans le but de vous humilier devant toute la planete au Mali et en Centre-Afrique? Bozize, c'est votre 'machin', non? Mais ils sont ou les grandes gueules de juifistes francais pour expliquer au peuple d'en bas, que les services US se vengent de l'operation de Benghazi sur la France? Mangoux s'en va, c'est une info! Une vraie... pas des mensonges vendus par 'maghreb-intelligence' de la DGSE, ou le 'Jeune Afrique' de la DST-DCRI, ou autres larbins tunisiens travaillant pour l'ambassade de France a Tunis, ils se reconnaitront! (AS)
Mise a jour Mercredi 26 Decembre 2012, 15H15 GMT: Compte tenu des reactions des services franco-israeliens face a deux post publies des derniers jours, notamment l'implication des israeliens dans la tuerie de Newton et l'article de Clavar publie dans le journal 'Le Monde' sur les posts mis en ligne a propos de Sandy Hook et la relation avec israel. Le fait que la DCRI tente de desamorcer une guerre qu'elle alimente elle-meme dans le sud de la France, en Syrie, Libye, Mali pour le compte d'Israel, en envoyant des emissaires gouvernementaux partout pour tenter de calmer le jeu car ayant perdu le controle des manettes, depasses et a decouverts, ca pue la fin dans les ministeres francais. Ces posts resteront jusqu'en 2013 et les fausses prises d'otages de la DCRI (AQMI) ou du MUJAO (DGSE) au Nigeria, Mali, Niger ou ailleurs n'y changeront absolument rien, afin que les gens comprennent definitivement que c'est l'etat profond francais, c'est-a-dire israel, qui est responsable du chaos et la guerre civile en France, pas les Afro-Arabo-Berbero-Musulmans (AS)
L'Africom vise le pre-carre de l'ancien empire colonial francais et l'expulsion de Paris. Les israeliens de Paris et les partis politiques francais, eux tentent de faire diversion en presentant la guerre US de repositionnement mondial contre Paris en Afrique, comme une guerre contre le terrorisme, en visant ouvertement les Musulmans presentes comme les 'ennemis de l'interieur' et les responsables de la faillite des elites nazies francaises. 'L'operation Merah' venant tenter de mettre au silence les populations Musulmanes des 2 cotes de la Meditarennee, au bord de l'explosion, suite aux velleites d'invasion et de recolonisation du Maghreb-Sahel de la classe politique depravee, corrompue et foncierement raciste, nazie, talmudique de Paris. Ceci etant la derniere etape, avant le debut de guerre ouverte officielle, dans les rues de France pour les jours ou mois a venir. La DCRI tente en ce moment de prendre contact avec tous les individus, mouvements, qu'elle definit comme pouvant nuir a son pouvoir, mais trop tard! Le mal est fait !
Le sheykh Ali Benhadj sur le terroriste juif sioniste francais Francois Hollande et ses plans de destabilisation

-

colonisation de tout le Maghreb-Sahel
Les pragmatiques de l'administration americaine (qui restent des sionistes du NOM) ont repris le dessus face aux israeliens-neo-cons a Washington. La fin de l'hegemonie americaine au Moyen Orient et dans le monde ne doit pas se transformer en une longue chute agonisante comme celle des sovietiques, comme aime a le repeter Washington, mais par une politique volontariste de replacement economique sur des regions n'ayant pas connu le reigne de la terreure americaine, comme l'ancien empire pre-carre, coloniale francais en Afrique. Les anciens etats coloniaux europeens, dont le plus faible sur l'echiquier, car les israeliens-neo-cons etant encore au pouvoir a Paris. La France mais egalement les anglais sont les cibles de cette politique de replacement economique americain a l'echelle mondiale. Washington negociant directement avec Pekin.
Les medias francais et l'agent israelien Le Drian poussent pour que la France prenne le commandement des operations au nord Mali. La France ayant fait des concessions aux russes, chinois et algeriens, pour ce faire lors de la visite de Hollande la semaine derniere a Alger mais sans resultats concrets, d'ou la campagne mediatique lancee par Le Drian. Pire encore, le mythomane de Hollande, des sa visite finie en Algerie, accusa Tewfik, le citoyen americain, d'avoir enleve un colon francais au Nigeria, ce que les autorites de Lagos ont dementi vigoureusement. En effet les americains, chinois, algeriens et nigerians discutent du pipeline trans-sahelien pour alimenter une partie de l'europe et des USA, a tres bas couts et la DGSE a bien du mal a bloquer les discussions depuis le Niger. Le pentagone refuse de laisser la DGSE prendre le commandement des operations a Bamako, car, Washington fera semblant de mener une guerre a Ansar Deen, qu'elle controle entierement, et la France sait qu'a ce jeu elle perd Nouakchott, Rabat, Dakar, Bamako, N'Djamena, Tripoli sur le champs et les concessions minieres, et hydrocarbures qui vont avec. En 2011, les chinois ont tenu plusieurs reunions avec le department d'etat americain concernant l'Afrique. Le coup d'etat sarkozyste au Mali faisait suite a la signature de plusieurs accords clefs avec Pekin, comme la Guinee, que Washington ne bloqua pas, comme ce qui se passe en RDC en ce moment. Les francais sont les seuls grands perdants pour le moment et l'entree des bresiliens, indiens, sud africains derangent et compliquent la situation de Paris au plus haut point.
Iyad Ag Ghali, leader politique de Ansar Dine, l'agent americain de l'Africom, protege par le DRS de Tewfik depuis Alger. Homme a tout faire des americains dans la region, il se positionne contre l'alliance Qatar-DGSE (vous devez garder a l'esprit que l'empire de Qatar-Gas n'est qu'une filiale de Exxon-mobile... ) et sert l'agenda de l'Africom qui lui a donne ordre d'envahir le nord du Mali, apres le coup d'etat de Sarkozy-Mangoux du 21 mars 2012 et le contre-coup de Sanogo qui a immediatement suivi a Bamako
Aucun des accords signes par Hollande a Alger ne sera mis en place, pas meme l'usine Renault, qui sera probablement une usine de marque japonaise, car Hollande continue le travail de sape de Netanyahu-Sarkozy, il destabilise les anciens harkas a la solde de Paris, devenus jet setteurs de la super-elite mondialisee. S'il est vrai que l'administration Obama n'aime pas Tewfik, ce n'est pas le cas du pentagone qui le considere comme son homme cle dans la region. Avec le risque d'une guerre en France, face aux volontes francaises de recoloniser le Maghreb-Sahel, Hollande continue de faire croire qu'il pese dans la politique dans la region or il n'en est rien du tout, le pentagone ne veut pas d'intervention, meme pas en Octobre 2013.
Le capitaine Sanogo, le larbin-pantin du pentagone
La prise du Nord Mali par Ansar Deen a repondu au coup d'etat de Sarkozy au Sud, en mars dernier, ca s'arrete la pour Paris, depecee a Tripoli et Damas egalement pour son incompetence. Brzezinsky croit aux negociations directes pas aux intermediaires foireux. Le travail de Hollande est donc d'aboyer sur ordre de Washington, pour continuer la musique d'ambiance. La seule solution pour les israeliens a Paris est de jouer la destabilisation generale avec les partis politiques francais de l'extreme gauche a l'extreme droite, jouant de la haine et de l'islamophobie comme exutoire, d'une fin annoncee et programme depuis Buxelles, Washington, Berlin et Londres. La France est le maillon faible et la guerre de cent ans ne s'est jamais arreteee, la perfide albion est aux aguets. D'ici la, la perfide saxone denommee Schauble aura eut raison de Paris et du controle de son economie. Et Pendant que les americains, anglais et allemands, se partagent l'industrie francaise et la France, que fait le peuple francais d'en bas? Si les elites nazies croient que de nouvelles croisades pourraient restaurer son economie et son pouvoir ravages par les dettes des cartels financiers sionistes de Wall Street et Londres qui ne veulent pas uniquement de l'union monetaire et le marche transatlantique mais tout ce qui reste comme heritage historique, sociologique, en possession des peuples europeens, dont les modeles sociaux pereclitant du fait de l'attque des cartels bancaires, qui remplaceront l'economie europeene par les modeles pragmatiques, esclavagistes indo-chinois. Hollande, Bauer, Valls, Mangoux, Clavar sont des anes, comme Sarkozy, Netanyahu, la victoire des Musulmans sera totale a Paris et au Maghreb-Sahel, car il ne faut pas croire au pere noel! (AS)
France and the Prospects for Military Intervention in Mali
France has watched warily as Mali has descended into chaos after the March 22 coup d'état overthrew Amadou Toumani Touré's government and the Islamist rebellion took control of northern Mali. [1] France threw the weight of its diplomacy behind regional efforts to restore the constitutional order and territorial integrity of Mali. However, a military intervention is fraught with dangers and uncertainties for France, which, suspected by some of harboring ulterior motives, strives to ensure that its involvement does not result in the summary execution of seven hostages currently held by Islamist groups involved in the occupation of northern Mali.
Mali and France share strong historical and cultural bonds. Mali belonged to the French colonial empire and remains a francophone country. As a result of these ties, a large Malian diaspora lives in France though Mali remains only a minor commercial partner of France, ranking behind Côte d'Ivoire, Senegal, Benin and Niger. [2] Although the French government works to expand economic ties and remains a major aid donor, counter-terrorism issues have recently dominated the diplomatic agenda as al-Qaeda in the Islamic Maghreb (AQIM) has expanded its reach from southern Algeria into the broader Sahel region, including Mauritania, Mali and Niger.
France has long considered Mali to be the weakest link in the regional fight against AQIM. The reduced military presence in northern Mali as a result of peace accords in 1992 and 2006

enabled AQIM to use the area as a sanctuary and a logistical base to run the illicit activities that fund its operations (L'Express [Paris], May 14, 2010). Porous and poorly monitored borders allow AQIM fighters to come and go relatively freely. In response, the French Ministry of Foreign Affairs has developed several military cooperation programs designed to build the capacity of the Malian government in counter-terrorism and counter-trafficking, professionalize the Malian officer corps and provide training in peacekeeping. [3]
In addition, the rise of local Islamists in Ansar al-Din and their alliance with AQIM and the Movement for Unity and Jihad in West Africa (MUJWA) in northern Mali has only heightened Paris' concerns, for the control of two-thirds of Mali by AQIM and like-minded Islamist groups is unacceptable. Officials in Paris foresee a risk that the region might turn into a "Sahelistan" where Salafi-Jihadist groups set up training camps and plot attacks on Western targets in Africa or Europe (Le Monde [Paris], August 4). French Minister of Defense Jean-Yves le Drian recently declared: "In Mali, it is our own security that is at stake, because if we don't move, a terrorist entity will take shape which could hit this or another country, including France and including Europe" (Radio Télévision Luxembourg, November 11).
As a result, Paris has been lobbying members of the Economic Community of West African States (ECOWAS), Algeria, the UN and the U.S. government to organize a comprehensive international response to the crisis that includes a military intervention to oust the radical Islamists currently controlling the northern part of the country, a political negotiation with the "non-terrorist rebels [i.e. the Tuareg Mouvement Nationale de Libération d'Azawad]," and a blueprint for the restoration of the constitutional order following the March 22 coup. [4]
Two factors predispose the French government to be a key player in such an operation:
·
France has continued to maintain a keen interest in the region. Since 2002, France and Mali have maintained high-level bilateral relations through regular presidential and ministerial engagements.
·
The French military has a long tradition of expeditionary warfare in Africa. Moreover, France has prepositioned forces in the vicinity of Mali including a command and operational cooperation unit in Senegal; Special Forces units in Burkina Faso and 450 troops in Côte d'Ivoire as part of Operation Licorne (Africa Defense Jounal, August 2; Le Figaro [Paris], September 20, 2010).
Yet, despite the gravity of the threat, Paris is unwilling to lead the re-conquest operation. As Defense Minister Le Drian explained, "France will support an African-led armed intervention in Mali, but will not initiate it" (Ouest-France, August 5).
Chief among French concerns is the fact that AQIM and MUJWA hold seven

French hostages whose liberation France has failed to obtain so far. The fear, of course, is that a French intervention could cost the hostages their lives. Recent AQIM communications indicate that these concerns are not misplaced. In a recent interview, Jemal Oukacha (a.k.a. Yahya Abu al-Hammam), AQIM's new chief for the Sahel and Sahara, warned that "the war option, apparently decided by Mr. Hollande, necessarily represents a death warrant for the French hostages" (Agence Nouakchott d'Information, October 20). Interestingly, French officials did not respond directly to the news, but Defense Minister Le Drian hypothesized that "a military intervention might also be the best way to ensure that kidnappings cease" (AFP, November 12).
Anti-colonialist sentiment is also a major concern. French officials fear that a French military intervention would trigger a difficult-to-manage wave of anti-French sentiment motivated by the belief that France is undertaking this operation to reinstate neo-colonialist control over a country rich in largely unexploited mineral wealth. Malian and Algerian media are already replete with such accusations. According to Algiers University political science professor Ahmed Adhimi: "The West pushes into a military invention in the north of Mali in order to create a hotspot there and ultimately control the energy resources there" (Xinhua, November 15). Others argue that China's intrusion in the French zone of influence is leading to a new wave of imperialistic ventures (L'Expression, September 2). In addition, some Malian officials believe that the former government of Nicolas Sarkozy played a double game by aiding and abetting the Tuareg rebellion this past winter, acting as king-maker despite claims that it respects the sovereignty of African nations (Jeune Afrique, March 9). Others have suggested that France wants to re-colonize nations it once occupied (L'Expression, September 2). AQIM has parroted this line as it is one that many in the region are predisposed to believe. In his latest video message, AQIM leader Abd al-Malik Droukdel (a.k.a. Abu Mus'ab Abd al-Wadoud) accused France of wanting to divide Mali in order to enjoy its riches, which he says have been depleted by French multinationals. Droukel warned France: "If you want war, the Sahara is a large graveyard for your soldiers and a disaster for your interests." [5]
Algiers has publicly made the case against an intervention (Jeune Afrique, November 14). Its principled opposition is based on the concept of non-interference. Moreover, there appear to be significant differences between Paris and Algiers as to who should be the target of the intervention. Paris made it clear that "no negotiations can take place with armed groups that do not severe ties with terrorism and do not respect Mali's territorial integrity." [6]
Algiers seems to have a slightly different view, indicating that its main concerns are drug traffickers and those who do not respect Mali's borders. As for those groups who want a strict application of Shari'a law, Algiers considers this an internal Malian matter (Jeune Afrique, November 14).
Meanwhile, Washington does not seem enthralled with the operational concept put forward by ECOWAS with French support. Washington worries that the intervention force is not large enough and that the Malian military is too destitute to mount an effective fight. Such concerns are shared beyond Washington. A former French intelligence chief speaking anonymously said that "The major risk is getting bogged down on the ground against an agile and elusive enemy in a region almost as large as France" (AFP, September 27).
Nine months after the coup that unseated Amadou Tamani Touré and the rebellion's success in northern Mali, France appears increasingly isolated in its enthusiasm for an African military intervention as support for such an operation is waning, even among countries actively involved in counter-AQIM operations such as Algeria, Mauritania and the United States. Under these circumstances the possibility of a military intervention succeeding is questionable.
Pascale Combelles Siegel is a Virginia-based independent defense consultant specializing in perception management.